Reviews
To view recent reviews of "Say Goodnight Gracie," please Click Here.
Press-Only Information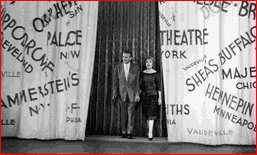 The link below leads to a password-protected section which includes more detailed information about the play, high-resolution photos, and bios. If you already have a username and password, please enter the press-only section by clicking below.

Local journalists should contact local theatre press representative to obtain password for press information access.